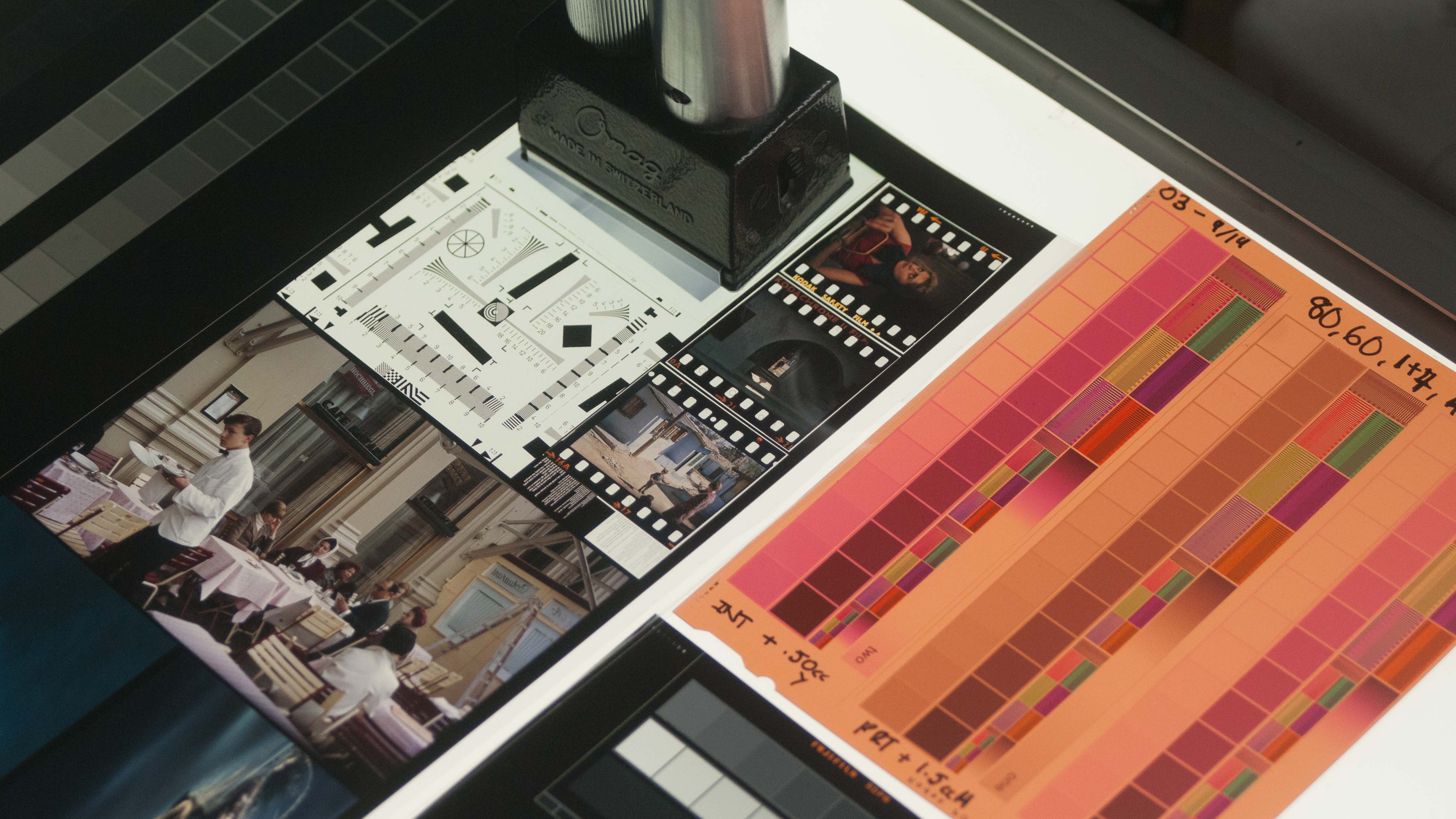 Our Digital to Film service allows you to print any digital image in the darkroom.
Using an LVT recorder, we write high resolution files to colour or black and white negative film. The negatives are truly continuous tone, lacking any pixel pattern or lines, thus lending themselves perfectly to traditional darkroom printing. We work on 4x5" or 8x10" film, allowing an enlargement of up to 10x the negative size.
We also write to colour positive film, allowing perfect duplication of slides. When we scan the original slide, minor imperfections or imbalances can be corrected, so the duplicate can be even better than the original.
The LVT represents the pinnacle of film recording technology. Our outputs exhibit a full tonal range, with rich blacks, crisp whites, and exceptional colour rendering.
This service is unique to Analogue Arts.
Please see below for current pricelist for Black and White and Colour Negatives, along with minimum file dimensions for each. E6 Slide film is currently by special enquiry due to film availability.
| Output Size | Price | Minimum long edge |
| --- | --- | --- |
| 6x7cm | £50 | 3,000px |
| 4x5 | £70 | 5,000px |
| 8x10 | £125 | 10,000px |
Volume discounts apply for orders of more than 5 images.
***
Digital to film FAQ:
> What film types do you write to?
Kodak Portra 160, Ilford Delta 100, and Fuji Provia 100.
> Do you do develop the negative so it's ready to print?
Yes. Then you can collect it from us in London, we can post/courier it to you, or we can arrange printing and scanning directly.
> What resolution is required?
Please consult the table above, noting not to resize or interpolate your files. For example, a 44 megapixel digital camera's file of 8,100 x 5,400 px would be ideal for writing out at 4x5 size, but too small for 8x10 output.
> What colour settings and grade?
Colourspace as Adobe RGB. Grade the image as you like, but do not crush the blacks please (no large areas of RGB 0,0,0).
> Do I need to rescale the image dimensions or invert for your output?
No thanks, we take care of that.
> What's the timeline and pricing?
If given sufficient notice, we can operate same-day for medium-sized jobs. For orders of one or two frames, or without much notice, the turnaround time is 3 working days.