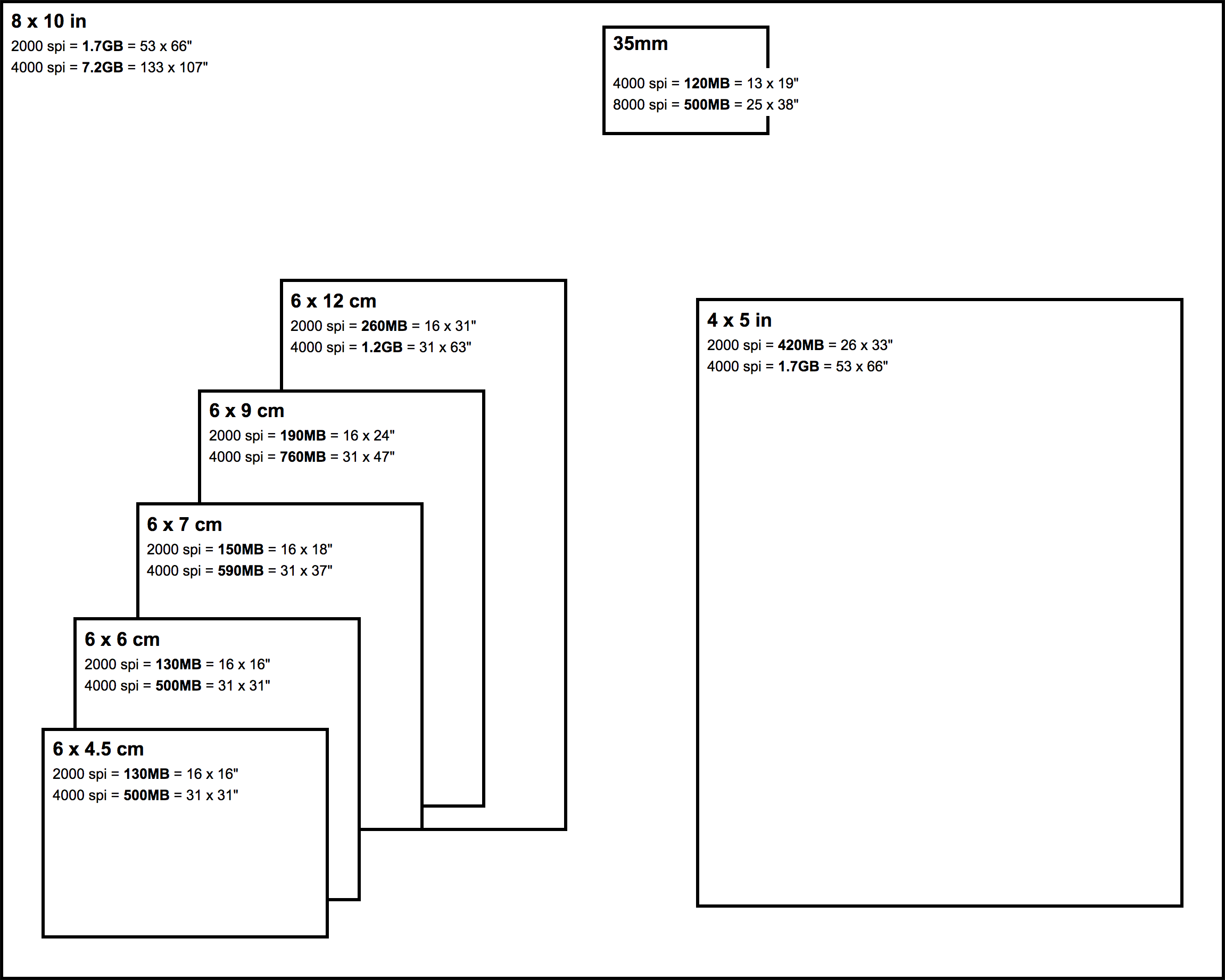 August 2021 Update: We are not offering Drum Scanning services until further notice due to a studio relocation. Flatbed Scanning and Digital to Film running as normal with minimum order quantities. Many thanks.
Pricing
We recognise every job is different, so please contact us for a quote.
Our pricing starts at £50 per frame for drum scanning, £25 for a flatbed scan, and £50 for film output.
Colour matching to a print reference or any further editing is charged at £85/hr. Supervised editing is available at £125/hr.
Our payment policy is 100% on delivery of files.
Technical
All scans are supplied as 16-bit Tiff in DCam3 or ChromeSpace100 colour spaces. For more information on profiles please visit Joseph Holmes.
File delivery is via FTP download or hard drive by courier.
Film return is via tracked mail service or courier collection by arrangement.
Standard turnaround is 3 working days. Rush turnaround is 24hrs charged at 100%. Same day is charged at 200% (if available).