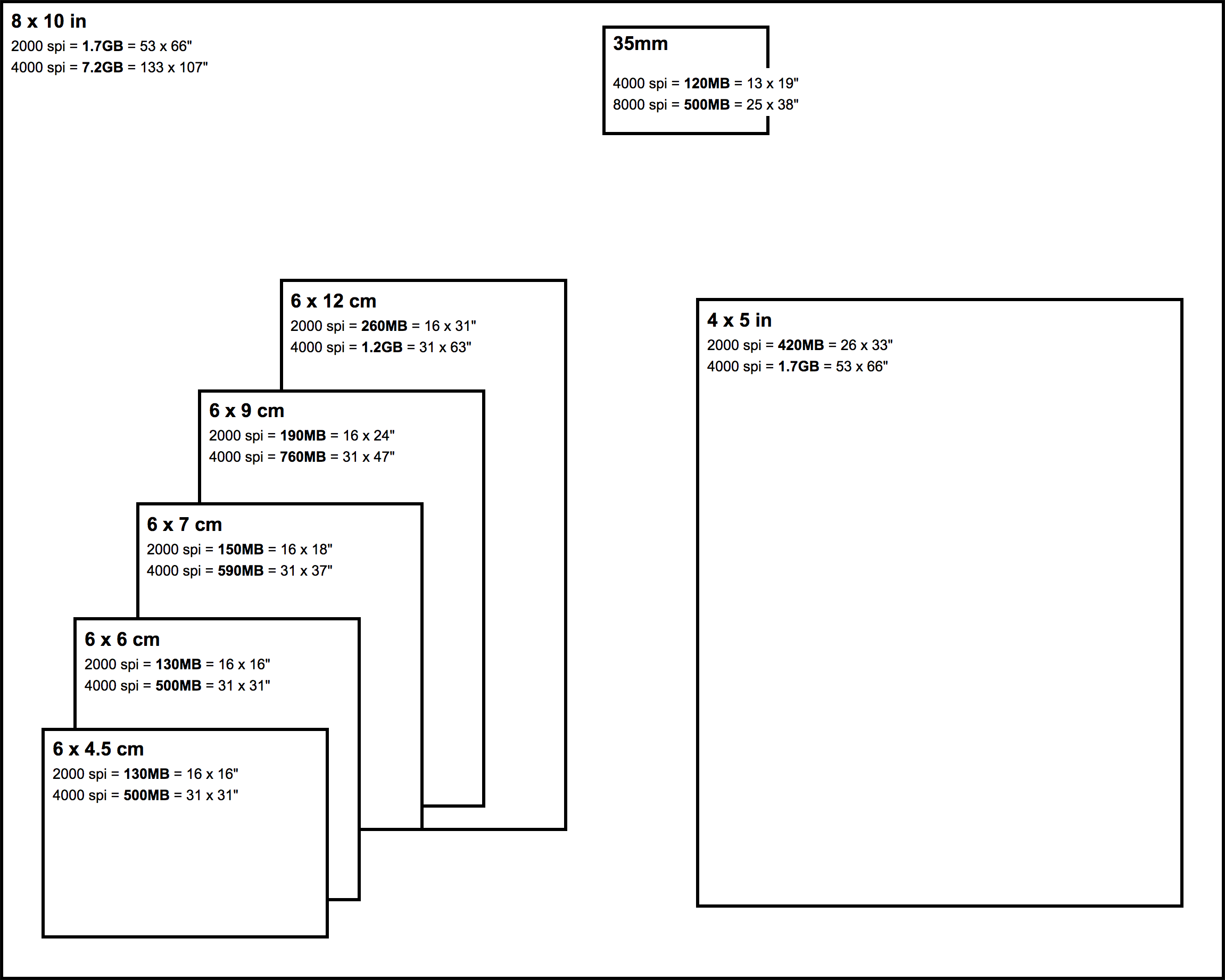 Selected film scanning resolutions for a typical print at 300 DPI.
Pricing
We recognise every job is different, so please contact us for a quote.
When quoting, we need to know quantity, desired output size, and job deadline.
Our pricing starts at £35 per frame for negative scanning, £25 for a print scan, and £75 for film output.
Colour matching to a print reference or any further editing is charged at £95/hr. Supervised editing is available at £135/hr.
Our payment policy is 100% on delivery of files.
Technical
All scans are 16-bit Tiff, AdobeRGB colour space.
We deliver files under 50GB online, and over this in batches, or physically on an SSD.
Negative output / film return is via tracked mail service or courier collection.
Standard turnaround for all services is 4 working days. Rush turnaround is 24hrs charged at 100%. Same day is charged at 200% (if available).