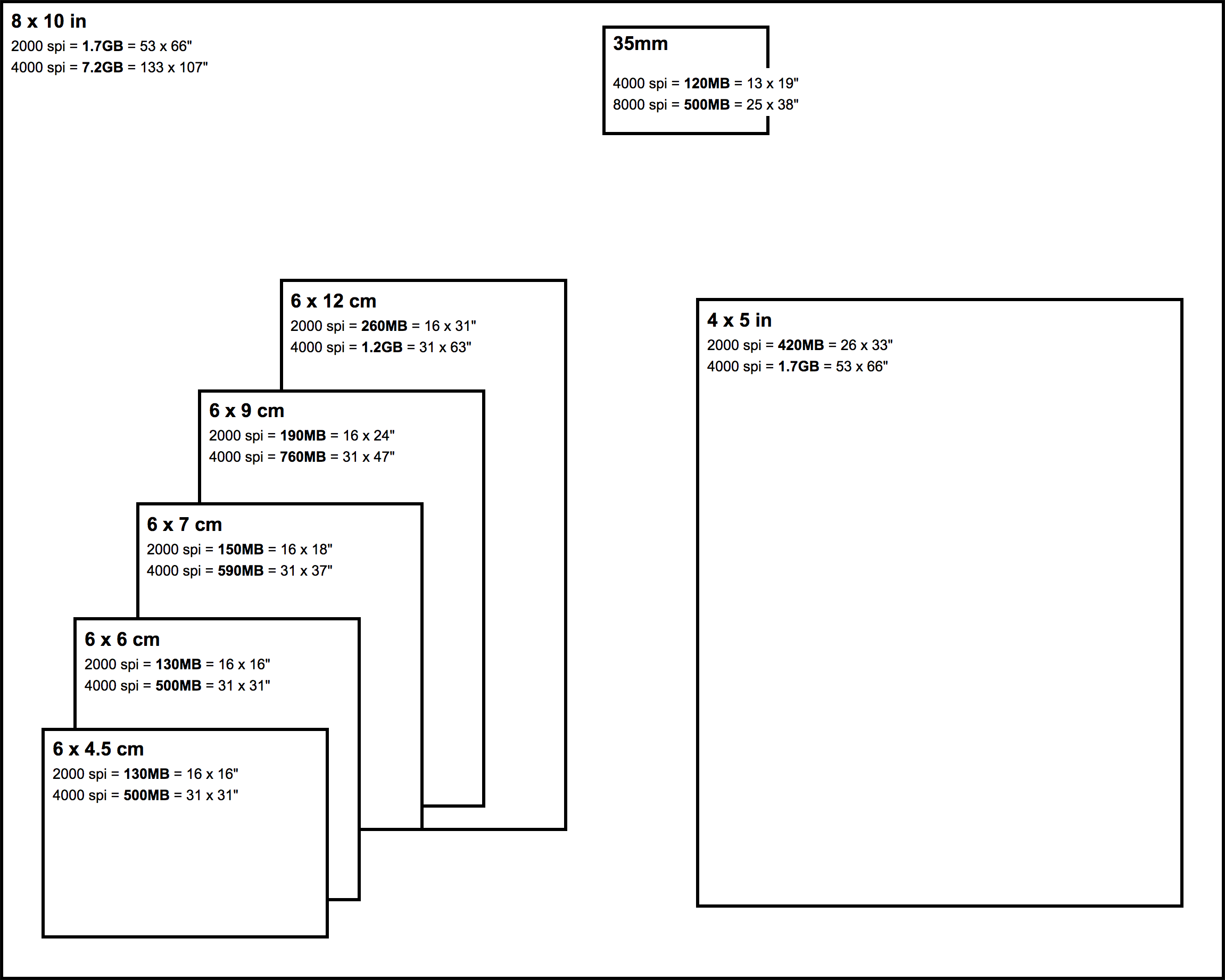 Selected film scanning resolutions for a typical print at 300 DPI.
Pricing
Please consult the relevant pages above for pricing information. When quoting, we need to know quantity, desired output size, and job deadline.
Our payment policy is 100% on delivery of files.
Technical
All scans are 16-bit Tiff, AdobeRGB colour space.
We deliver files under 50GB online, and over this in batches, or physically on an SSD.
Negative output / film return is via tracked mail service or courier collection.
Standard turnaround for scanning is 3 working days. Rush turnaround is 24hrs charged at 100%. Same day is charged at 200% (if available).